Congratulations! Pregnancy is a big life event! However, it can be expensive.
Here's what you need to know about pregnancy and health insurance:
Wait! I Don't Have Insurance!
If you don't have insurance and are pregnant, you may qualify for one of a variety of health insurance programs. Our team can help you explore your options, as we proudly cover thousands of people in 47 of the 50 states and the District of Colombia. Call our hotline at 888-375-8879 and we'll assist you with further information.
If you DO have insurance, here are the steps you should take.
What Will My Insurance Cover?
It's worth looking into all of your health insurance options to make sure you're getting the best coverage possible.
Pregnancy is considered a pre-existing condition, which means that your health insurance company can't refuse to cover you simply because you're pregnant.
However, some surprising services may not be covered by your health insurance during pregnancy, such as prenatal care, delivery, and post-natal care.
Most health insurance plans cover much of the delivery and aftercare costs, but you may need to pay part of the bill.
Find out what services are covered by your plan and what your costs are likely to be by looking at your summary of benefits or by calling your insurance company.
Here are some things you might want to look for to confirm whether your plan covers these services (here is a list of other non-pregnancy related health plan features most people aren't aware of), and if so, how much of the bill you'll be expected to pay:
Prenatal Care, including screenings
Labor and delivery in your chosen setting, including home births, hospitals, birthing centers or alternative birthing options, such as water births
Midwife services
Enhanced coverage for high-risk pregnancies or pregnancy complications
Medically prescribed C-sections, including recovery
Neonatal care
Lactation Consultations
Let Your Insurance Provider Know
You should contact your health insurance company to let them know that you are pregnant. They may have special coverage options for pregnancy that you don't know about.
This could include things like:
Maternity clothes
Home health services
Breast pumps
Prescription drugs
Some states even have laws that require insurance companies to provide coverage for pregnancy. You can usually find this information on your state's Department of Insurance website.
Choose a Pregnancy Care Provider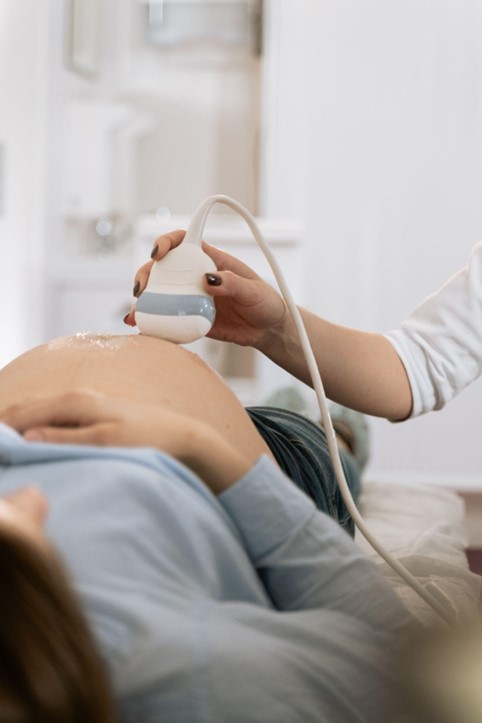 This could be an OBGYN, a family doctor, or a midwife.
If you already have an OBGYN you are comfortable with who is covered by your insurance, you are good to go. If not, you will need to choose another provider to be with you throughout this process.
Once you have chosen someone, you will need to contact your insurance company again to find out if they cover care from this specific provider.
If they don't, you may need to look into other options.
Get Screened
During pregnancy, you will need to get screened for a variety of conditions and diseases and have additional healthcare options. These include:
Testing and counseling for STDS (sexually transmitted diseases)
Testing for blood conditions
Prenatal tests including anemia screening and screening for urinary tract infections, etc
Testing for gestational diabetes
You will also be prescribed prenatal vitamins during this time to help the development of the fetus and can help protect your baby from certain birth defects
Where Will I Deliver My Baby?
After choosing your OBGYN or midwife, you'll want to find out at which birthing facilities they have admitting privileges. Unfortunately, not all OBGYNS have admitting privileges at every hospital and without those, a hospital can reject an obstetrician's request to treat you there.
To be sure that this won't happen to you, be sure to check your OBGYN's website or speak to them to find out about hospital affiliations. Then visit your health insurer's website to see whether those hospitals are in your plan's network.
After The Birth
Contact your insurance company, employer or state insurance marketplace to add your child to your health plan shortly after giving birth.
If you have insurance through the state, having a baby qualifies you for a special open enrollment period in your state's marketplace which allows you 2 months to choose a plan for your baby or make changes to your existing plan.
If you have insurance through your employer, many of them require you to add your baby to your policy within 30 days.
Family Planning Made Easy
Reach out to the team at HealthPlanOptionsToday to help you get the best care for your future family. Click the button below and we'll contact you, or call our hotline at 888-375-8879 for instant help.
You May Also Be Interested In: