Self-employment is fulfilling for many reasons: the flexibility of time, the ability to work from home or anywhere else; the feeling of leaving the "rat race" and controlling your own future. As the "gig economy" begins to take over and freelancers and independent contractors are becoming more common, people are finding that one of the drawbacks of this lifestyle, unfortunately, is that some of the perks that define a "good" 9-5 aren't as easy to come by. One of these perks is health insurance.
Health Insurance for the self-employed falls under two basic categories: short-term and long-term. Which one is the best for you depends on your individual situation.
Health Insurance When You're Unemployed for a Short Time
In today's economy, many people who are self-employed are not self-employed willingly. In the past year or two, millions of Americans have lost their jobs and have been forced to make ends meet by taking odd jobs or by becoming gig workers.
Cobra Coverage
For these people, COBRA is likely the first option they should check. COBRA is a law allows for an unemployed person to keep their health insurance for up to 18 months after they've lost their job. In most cases, COBRA is more expensive than the original insurance, since employers usually pay a portion of their employees' insurance costs. Special COBRA coverage has been extended by order of Presidents Biden and Trump, you can find out the latest news on COBRA here.
Short-Term Health Insurance
Short-term health insurance is usually thought of as a way to fill in the gap between the end of old coverage and the start of a new coverage period. For example, some people will purchase short-term individual health insurance after leaving a job instead of using COBRA while they're waiting on the health insurance marketplace's open enrollment.
Short-term health insurance is typically less expensive than private plans or Obamacare. But it does have its drawbacks. For one, coverage usually only lasts a few months, and coverage is not guaranteed to be renewable. Some states heavily regulate or ban short-term health insurance. Also, short-term insurance plans do not have to abide by the minimum benefits that Affordable Care Act plans have to abide by.
Long-Term Health Insurance for the Self-Employed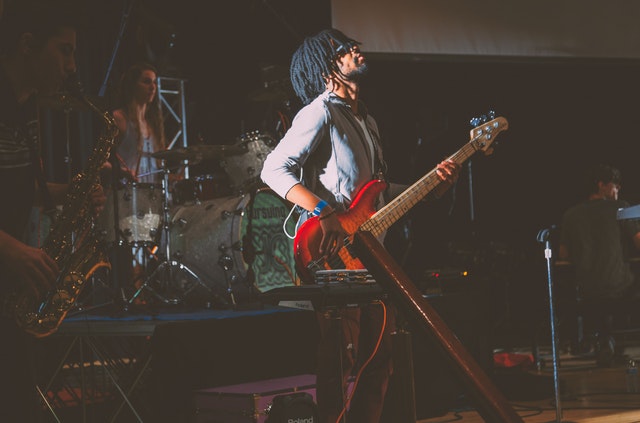 While the rest of the country is really just getting familiar with individual health insurance for the self-employed, musicians, electricians, cabdrivers and other "traditionally" self-employed adults typically only had one option for health insurance: private insurance. Much has changed over the last 10-15 years, and there are several options available to interested self-employed people.
The Health Insurance Marketplace/Government-Supported Insurance
Many would argue that Obamacare is the best health insurance for self-employed people. After all, there is a wide range of options to choose from, and these days buying insurance through the marketplace is a much more efficient process than it was when the marketplace was first introduced.
In addition, there are several other government-backed programs for the self-employed to pay attention to. There are programs like low-cost/low-premium health insurance, Medicaid, Medicare, and the Children's Health Insurance Program (CHIP).
Speaking of government programs, don't forget the self-employed health insurance deduction when it comes to filing your taxes this year. If you're self -employed, you're eligible for a deduction that starts at over $400 and increases to over $5000 depending on your age.
Private Health Insurance
Private health insurance is a health insurance alternative that is open to everybody, but depending on what industry you work in or what your professional affiliations are, you may have access to special private insurance plans that have been designed just for you. These plans are likely less expensive than other private plans, since they operate as group health plans.
For example, Uber Drivers have access to individual health insurance plans that are offered through their employer, even though they are not technically employees of the company. Unions and other large professional organizations typically offer some type of insurance for their members, as do some alumni groups and organizations.
Parent or Spouse's Health Plan
This is likely the most common approach to obtaining health insurance for the self-employed.
The biggest drawback to this approach is that if you are over 26 or unmarried or not in a domestic partnership, it's unlikely you'll be able to take advantage of it. Some employers do not subsidize insurance for spouses or dependents, so this may be an expensive method to obtaining health insurance.
What's The Best Health Insurance for Self-Employed People?
The best insurance for self-employed people is (drum roll please)…. it depends. An individual's age, profession, their amount of income, and even the time of year can dictate what the best option is.
If you're unsure what's the best health plan option for you, we strongly recommend that you talk with a member of the team at HealthPlanOptionsToday. Our experts are trained and experienced in helping people like you find the best health insurance for their unique needs and life situation. Just fill out the short form below or give our experts a call at 888-375-8879 and we'll help you get coverage at a rate you can afford.
Need Health Insurance?
Fill out this form and our experts will contact you to help you get the right insurance for your needs.
By clicking the submit button, you agree that both the email address and the phone number you are providing may be used to contact you by Health Plan Options Today, or any agent, vendor, or representative thereof, (including auto-dialed, auto-selected, and prerecorded calls or text/SMS messages) regarding Health Plan Options Today's products and services. Msg. and data rates apply. Your consent to such contact is not required for purchase and you may opt out of text messages at any time by texting STOP. You also consent that Health Plan Options Today's product(s) does not appear to meet your needs, then your contact information may be shared with another entity(ies) that we believe might be better suited to meet your needs. Additionally, by clicking Submit, you agreed to both our Terms of Use and our Privacy Policy.