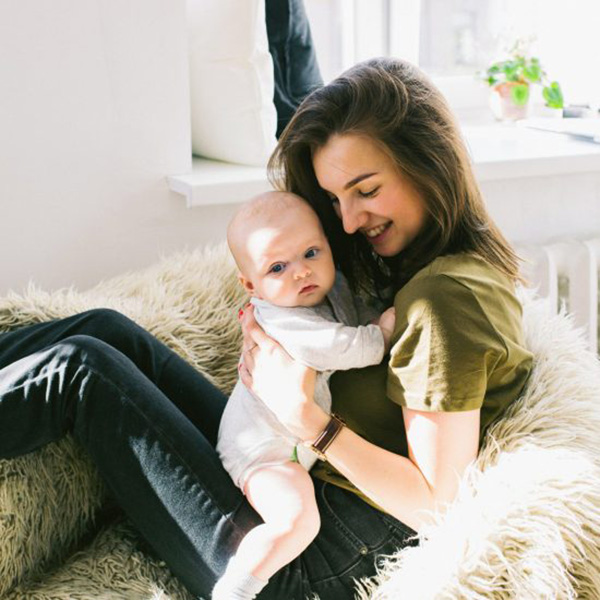 Looking for the Best Private Health Insurance Plans?
Speak to an agent now and get your hassle-free quote within a few minutes!
By clicking Submit, you agree that both the email address and the phone number you are providing may be used to contact you by Health Plan Options Today, or any agent, vendor, or representative thereof,  (including auto-dialed, auto-selected, and prerecorded calls or text/SMS messages) regarding Health Plan Options Today's products and services. Msg. and data rates apply. Your consent to such contact is not required for purchase and you may opt out of text messages at any time by texting STOP. You also consent that Health Plan Options Today's product(s) does not appear to meet your needs, then your contact information may be shared with another entity(ies) that we believe might be better suited to meet your needs. Additionally, by clicking Submit, you agreed to both our Terms of Use and our Privacy Policy.
The Difference between Our Company and Others:
"We'll help you find the health insurance option that's right for you in as little as 5 minutes"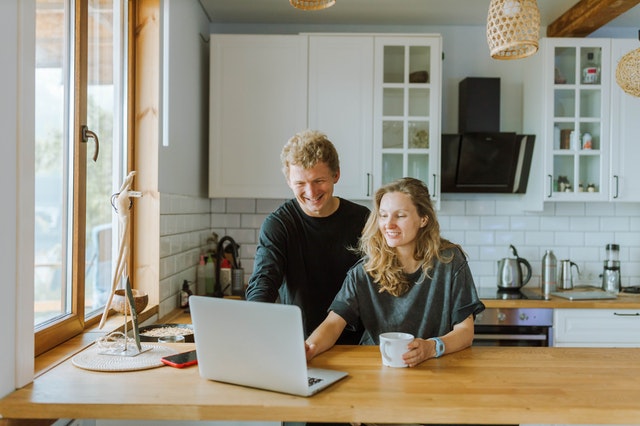 In the United States, we tend to recognize three major types of health insurance: employer-sponsored insurance, public insurance such as medicare and medicaid, and private health insurance. Each of these options has their own benefits. Health insurance is and will always be a confusing topic for most of us, but luckily HealthPlanOptionsToday is here to help you.
Most people do not take into consideration their options, how to qualify for said options, and what their overall costs may look like. There are also many medical insurance terms that most do not understand or are not familiar with, and on top of all that, talking to qualified insurance agents can be a chore, too. That's why we simplify things for you and make sure you are taken care of in the process. 
The following is a list of health insurance terms most Americans may not be familiar with:
COBRA, or the Consolidated Omnibus Budget Reconciliation Act, gives former employees and their spouses, retired family members and dependent children the right to discontinue, on a temporary basis, their employment-based health insurance coverage using group rates. This continuation is available only when coverage is lost due to a specific qualifying event outlined by law, i.e. losing a job.
A copayment is often referred to as a copay, and is simply the number of medical costs the patient pays after paying for their health insurance plan deductible. This co-insurance is often found as a percentage of the cost, and is defined in the health plan as such. It may vary drastically.
Group Health Insurance
Health plans offered to groups by employers and professional and alumni associations. It is easier to get coverage for pre-existing conditions under a group health plan than an individual health insurance plan.
Copayment
Also is known as "copay" for short. The number of medical costs the patient pays after paying the health insurance plan deductible. Co-insurance is usually a percentage of the cost and is defined in the health plan. It sometimes varies according to the type of service provided.
HMO
HMO stands for "Health Maintenance Organization." A healthy plan is one that provides and protects using coordinated and managed health care services. Members in most HMOs choose a primary care physician who then makes necessary referrals to specialists and, if needed, will also facilitate hospital care. In most cases, members must receive non-emergency care from providers in a network. Other HMO plans may offer drastically reduced benefits for out-of-network providers
Open enrollment
The period each year when employees can change insurance plans offered through their employer is called "open enrollment" and allows for a specific time frames to work in favor of certain benefits.
Medicaid
A Federal-and-State-funded health insurance program for low income children, the elderly, the blind, or the disabled is called "Medicaid," and should not be mistaken for "Medicare." Some states use their own rules for eligibility for Medicaid, while others provide Medicaid to people who are eligible for Supplementary Security Income (SSI) or Disability Income (SSDI).
Co-insurance
The amount of medical costs the patient pays after reimbursing the health insurance plan deductible. Co-insurance is often a percentage of the cost and is solely defined in the health plan itself. It sometimes varies according to the type of service provided, as well as the benefits enlisted.
Health insurance exchange (marketplace)
One-stop shops for comparing and purchasing insurance are called "health insurance exchanges" or the health insurance "marketplace." Federal health care reform calls for expenses to be set up in every state by 2021. The exchanges will be open to individuals and small businesses first, but they may open up to larger groups and companies by 2023. Health insurance plans sold through exchanges must meet certain federal quality standards.
Long-term care
Long term care refers to personal care services that help people with a chronic illness or a disability that affects their daily routines and activities, such as bathing, dressing, and eating. Substantial long-term care services are not covered under most health plans, disability insurance, or Medicare. Coverage can be purchased through long-term health care insurance.
Medicare
Federally administered health insurance for people 65 or older. Medicare coverage is also available to people under 65 with certain disabilities and to people of any age who have permanent kidney failure. Legal U.S. residents who have lived here for at least five years are eligible. Medicare Part A provides hospital coverage, and Medicare Part B helps pay for doctors' services and outpatient care. Medicare prescription drug plans are known as Part D. Medicare Advantage Plans (Part C) provides all the benefits of Parts A and B (known as Original Medicare) plus some additional services.
HIPA
HIPA (also known as Health Insurance Portability and Accountability Act) is a federal law enacted to improve efficiency and access to beneficial health insurance that ensures patient privacy. The law gives workers and their families the ability to transfer and continue health insurance coverage when they change or lose their jobs, requires confidential handling of patient health information, mandates effective standards for electronic billing and other processes, and aims to minimize health care fraud and abuse.
Individual health insurance
People who do not have health insurance benefits through work or a professional association. These are termed: "Individual health insurance" plans, or "individual health insurance." This is when they purchase the insurance through an individual health insurance market.
Medicare 
A supplemental health insurance plan sold by private insurance companies to pay costs not covered by Original Medicare, are termed "Medicare ." Officially named the "Medicare Supplement Insurance," the plans are standardized and offer different premiums and coverage levels available. Like Medicare Parts A and B, Medicare policies offer nationwide coverage! Medigap is also a separate policy from Medicare Advantage plans, which also provide supplementary coverage for Medicare beneficiaries. However, they are limited to specific coverage regions. Medicare Advantage and Medicare coverage cannot be combined, and beneficiaries will have to choose one or the other.
Short-term health insurance
Short-term health insurance policies offer temporary health insurance coverage. These policies (which usually range from one to six months in duration) provide in the case of a sudden health crisis.
Deductible
A flat amount that a patient must pay each yar for covered medical services before health insurance pays for the services is called a "deductible."
PPO
A PPO is a "Preferred provider organization" and is a type of health plan that includes a network of preferred providers. The doctors, hospitals, labs and other providers in the network maintain contact with the insurer or health plan administrator in order to provide care at discounted rates to members. Parents pay higher out-of-pocket costs to receive care outside of the network.
In-network
Doctors, hospitals, labs, and other health care providers who are part of a health plan's provider network. Out-of-pocket patient costs are higher for services provided by medical professionals outside the network.
Pre-existing condition
A pre-existing condition is defined as something that was present prior to accepting the employer's (or other form of health insurance policy) health insurance benefits. Individual insurance policies may exclude certain pre-existing conditions from coverage. Under healthcare reform, insurers are now able to exclude coverage for pre-existing conditions (beginning as of 2014).
Certificate of coverage
A certificate of coverage is a legal and binding document between the health insurer and a group to provide benefits to eligible members. The certificate spells out the benefits, limitations, and exclusions in the health plan.
Types of Insurance
Employer-sponsored
Almost half of Americans get their health insurance through an employer. This is typically more cost-effective than getting an individual plan. An employer helps pay for your coverage and will likely get a fairer rate than individual insurance. Employers often provide employees numerous health plan offerings that vary based on premiums, out-of-pocket costs, and provider networks. PPOs are the most popular type of employer-sponsored plans, though high-deductible health plans have become a more common option.
Medicare or Medicaid
Medicare and Medicaid cover more than one-third of Americans combined. Medicare is usually based on age or disability. People 65 and over are eligible for Medicare as are people under 65 with disabilities or those with end-stage renal disease. Medicaid is income-based. Each state has its own income requirements and benefits. Both Medicare and Medicaid are usually lower-cost options than employer-sponsored insurance or an individual plan.
Individual health plans
Roughly 7 percent of Americans have individual or non-group health insurance. These plans are issued through the Affordable Care Act marketplace and outside of the it in other forms. These plans, particularly outside of the marketplace, are often more expensive than an employer-based plan. Plans within the marketplace may offer tax breaks and subsidies for lower-income Americans. Those discounts are not accessible in the individual marketplace outside of the exchanges.
Do I Qualify for Medicare or Medicaid?
Only a small portion of individuals know that it is absolutely possible to qualify for both government-assisted health care options. If you are over 65 OR have a disability, you are eligible for Medicare. If you have a low household income, you qualify for Medicaid. People who qualify for both, (nursing home residents, for example) are known as "dual-eligible". If this is the case, the health plans will work in unison.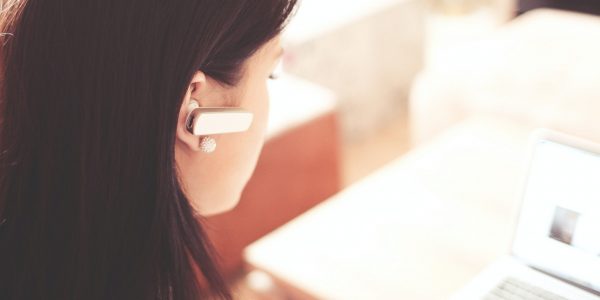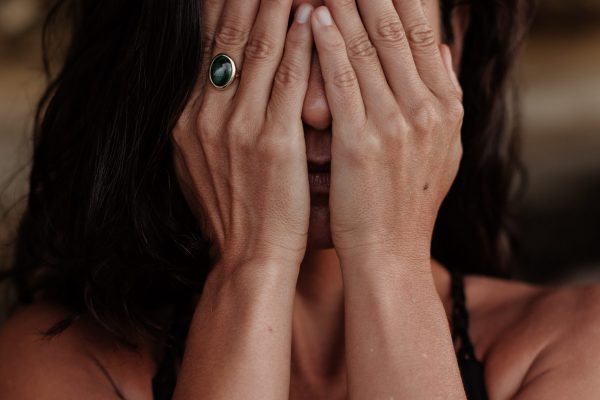 How much does Health Insurance cost?
Costs will always vary from plan to plan. Medicaid usually has the lowest cost and Medicare is much more affordable than employer-sponsored insurance. ACA plans are based on income, so the price can vary to a wide degree for analogous coverage. They do allow subsidies and tax credits for lower-income households. There is information available about average annual premiums for different plans:
Employer-sponsored – $1,186 individual/$5,547 family
COBRA – up to 102% percent of coverage costs
Original Medicare – Part A usually free; Part B $1,600
Medicare Advantage – $336
Medicaid – varies by income
Individual/ACA – $7,200
The Affordable Care Act (ACA)/ Obamacare
A recent Carnegie Mellon University study found that 86 percent of Americans between the ages of 25 and 64 are not only unknowledgeable about how the Affordable Care Act works, but they also could not even wrap their heads around the underlying conceptions of any kind of health insurance. The ACA was put into place back in 2010. It embodied as the biggest change in the insurance industry since Medicare and Medicaid were put into law in 1965. Questions about the ACA, often referred to as Obama Care, are expected, so do not feel bad for feeling lost. That is why we are here! Long story short, it was enacted to ensure that all Americans have access to health insurance. It enforced this by requiring the initiative of a health insurance exchange, often referred to as The Marketplace, by each state. However, enactment and regulations can vary from state to state. In order to switch plans through these marketplaces, you must do so during the Open Enrollment Period. Plans are split into four "metal tiers" that run from Bronze and all the way up through Platinum. The main distinction between the levels is the price and cost-sharing percentages. Bronze plans are the cheapest, but only pay up to 60 percent of your medical costs. Platinum plans are the most expensive but pay up to 90 percent. Most individuals who meet certain income-based criteria must now, by law, have insurance, Medicare, or Medicaid or else pay a federal penalty. Therefore, plans through the ACA, Insurance through the ACA is based on the income of the previous year.
What is Considered Income in Your Estimate?
The Marketplace uses an income number called modified adjusted gross income (MAGI) to determine eligibility for savings. It is not a line on your tax return. Marketplace plans are based on your expected household income for the year you want coverage, not last year's income. You must make your best estimate, so you qualify for the right plan. Included in the estimate is wages, tips, self-employment income, unemployment compensation, social security, disability, retirement and/or pension, capital gains, investments, and more. For a full list of what ought to be included and exclusions,
click here or visit healthcare.gov
Call Health Options Direct today. We can help find the perfect private health insurance plan for you today!