A law that went into effect on January 1, 2021 seeks to make hospital visits less of a guessing game and more of a shopping experience.
Every January 1st, new laws go into effect across the United States. Usually by this time, the debate has been long over on most of these laws and the media attention on the passage of these laws has died down. As a result, the majority of these new regulations go unnoticed by most people. Some of these laws make changes that we happen to notice in passing, such as a highway being renamed or the expansion of a national park. Occasionally, one of these "unknown laws" ends up making major changes to the way regular people approach their lives, and the American public doesn't notice until much later.
This was the case on January 1st, 2021, when a law that encourages price transparency for hospital visits officially went into effect. This law, which is known popularly as (you guessed it) the Price Transparency Rule may have the most impact on American healthcare since the passage of the Affordable Care Act, "Obamacare", in 2010.
This new transparency law was originally passed in 2019, but has very modern implications. Under the new law, hospitals must publicly disclose the price of every item and service they provide to patients via an "easy to understand" page on their website. The aim of this law is to increase competition, which will, in the words of the law, "ultimately drive down the cost of healthcare services, making them more affordable for all patients" (see the actual law here).
How Might This Law Change Hospital Prices?
Most people will agree that the price of many hospital services is simply out of hand. The reason for this is a topic of a debate that has no single right answer.
For example, consumer advocates say that the high prices are the result of secret collaboration between hospitals and insurance companies. They believe that large health insurance networks and hospital networks have collaborated to keep costs high for non-insured people but low for insurance companies. This is totally feasible, considering that it's no secret that major hospital networks make their money by treating hospital visits as commodities and patients as numbers.
On another hand, economists say that the price issue has emerged because in the world's biggest free-market economy, one of our nation's biggest businesses- medicine- does not operate in a truly free-market way. They say if people can't shop around for the best deal, then prices can't drop to attract new clients, and each hospital can more or less act as a monopoly to itself.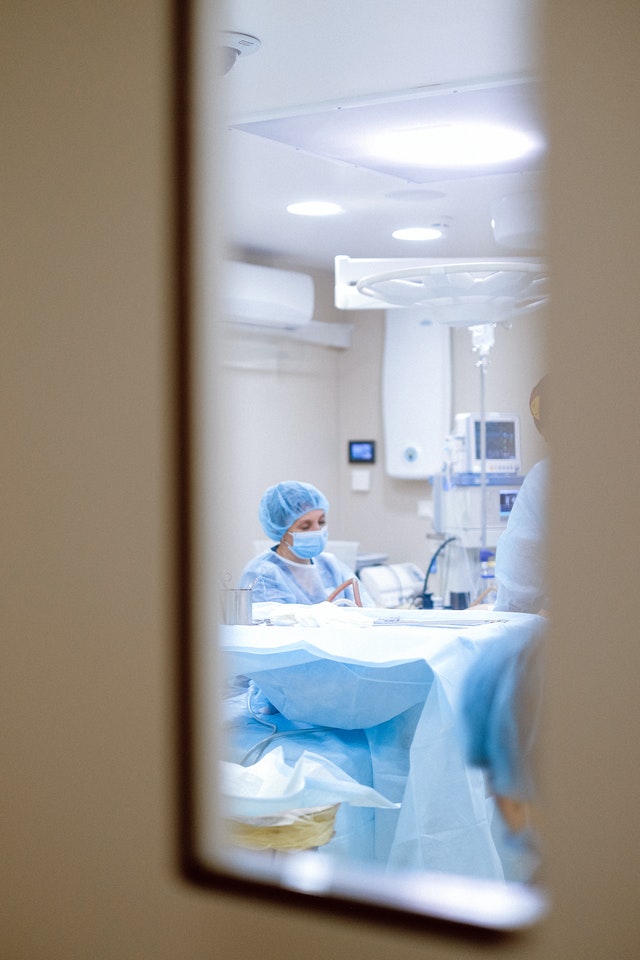 While both those explanations and others all have some truth to them, the bottom line is that most people go into the hospital with no idea how much the stay will cost. This keeps people from visiting the hospital in the first place, as they are afraid to be saddled with a massive bill that may have a worse impact than whatever they're visiting the hospital for in the first place. If this law does serve to increase competition and lower prices in the long-term, society will be better off for it, simply for quality-of-life reasons.
How Will Everyday People Benefit From Price Transparency?
For those in the know, there was an earlier law that made hospitals make their "chargemasters" public (a chargemaster is a list of a hospital's services that isn't quite a good example of the actual price of care). This law goes several steps further than that law did.
Every hospital must now post the prices for everything they charge patients for, and must list the "cash" price as well as the "insurance" price, which is likely to be much lower than the cash price. They also must post a list of costs for services that are most commonly needed at hospitals, like having a baby or getting an MRI. The new law provides a list of 300 of these services, but only 70 of these 300 are mandated to be listed by each hospital. In addition, the prices the hospitals provide must include all costs from admission to release, so there's less room for surprise, although at the end of the day, the prices given are still estimates.
While this law may not help people who are rushing to fix emergency-room situations, this will help people comparison shop for the services we use most often, such as mammograms, X-Rays, or even psychotherapy. It makes sense that people without insurance or with high insurance deductibles will likely benefit the most from these lists.
Who Could Possibly Not Like This Law?
As you may have already guessed, the hospital industry isn't too pleased with the passage of this law. Even before the law went into effect, the American Hospital Association (AHA) took to the courts to attempt to have the law removed from the books, saying that the law violates their First Amendment rights. This challenge was struck down by the court system, as was a later appeal by AHA lawyers in December 2020. The AHA has publicly stated that they're not done yet, and they'll attempt to communicate directly to the Biden administration to try to make a change.
There is one other group that is involved in the price struggles that haven't been mentioned yet: health insurance companies. Rest assured, health insurers aren't being left off the hook- their version of this law will be coming into effect in 2022.
If you're in need of health insurance, don't wait until you see a hospital bill to take action . Our plans start as low as $160/ month. Get in touch with our hotline at 888-375-8879 or click the button below and we'll help you get a health insurance quote in 3 easy steps.
You May Also Be Interested In: