COBRA, or the Consolidated Omnibus Budget Reconciliation Act, is a federal law that requires employers to allow workers and their families to continue their group health insurance plan and benefits for a limited period of time, typically up to 18 months. This law, signed into law in 1985 by the Reagan administration, states that anyone who has quit or lost their job, has had hours reduced, or has experienced any other qualifying event that negatively impacted their job or ability to keep their employer-sponsored healthcare can elect to remain covered. Non-federal government employers with more than 20 full-time-equivalent employees are mandated to offer COBRA extended coverage. However, in order to remain covered, qualified individuals may be required to pay their entire premium – up to 102% of the cost of their policy.
Who Pays for COBRA?
Typically, large employers are required to provide health insurance to their qualifying employees and pay a portion of the insurance premium. However, in the case where the employee becomes ineligible – due to a variety of reasons, like falling below the minimum amount of hours worked per week – the employer would stop paying its share. In that case, this is where COBRA offers the temporary extension of health coverage, also known as continuation coverage, provided that the employee is willing to pay for both the employer's portion and their own portion. This ensures that the individual, spouses, former spouses, and dependent children remain covered. However, these individuals are likely to pay more- up to two or three times as much- as they did as employees; this also includes an extra 2% towards administrative fees.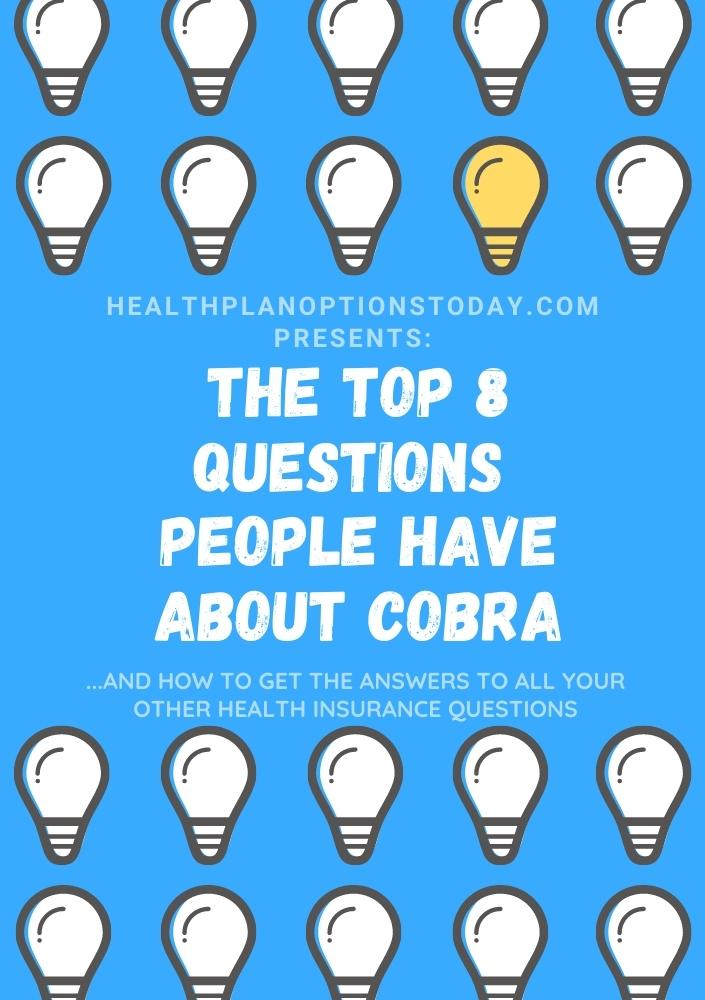 If you qualify, your insurance carrier is required to include your COBRA rights information in your plan documents. From there, you have up to 60 days to decide if you would like to enroll in extended coverage. It would begin the day after the previous employer's plan coverage ends, with access to identical coverage and the same providers, doctors and network. You will receive the same benefits you had previously, but supplemental coverage (such as disability, life insurance or hospital care) is not included. Depending on the qualifying event, you can be eligible for either an 18 or 36-month period. 
COBRA Termination and Other Issues
There is a possibility of early termination; coverage can end prematurely if you fail to pay premiums on time, your previous employer no longer offers any health plan, or if you gain coverage under another plan – whether it is through a new employer or Medicare/Medicaid – or by engaging in any misconduct such as insurance fraud.
Depending on your situation, there are pros and cons to enrolling in COBRA. It is a convenient option for retaining your current health insurance plan, however it can be quite costly, especially if you have lost a source of stable income. The alternative is to purchase an individual health plan through an insurance carrier or a state or federal Health Insurance Marketplace. There may be more affordable options for you and your family. That's why it's worth it to get in touch with the experts at Health Plan Options Today to understand all the health insurance options that are available to you and help you choose one. Call the hotline at 888-375-8879 or click below to get more information from our team.
You May Also Be Interested In: